Bright conference and seminar rooms with the latest technology
Looking for a conference hotel near Ulm or Günzburg?
We attach great importance to perfect organization and smooth operation on site to ensure that your meeting is a success.
Our business hotel in Autenried is the ideal place for your projects. For your meetings, seminars or lectures, we offer rooms with up to 40, 60 and 120 seats. For your successful presentation we offer a projector, screen, flipcharts, presentation walls and free internet access.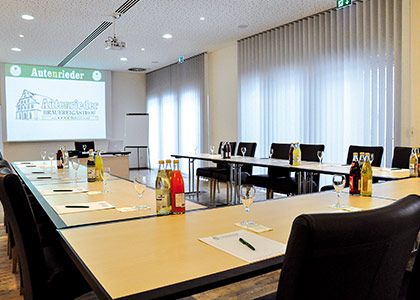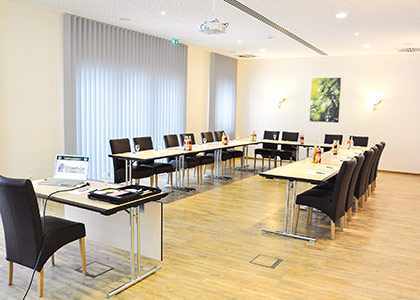 Focused working days and a deserved rest after your meeting
For computer and internet training seminars we offer a conditioned conference room to remain the spirit fresh and focused. In the meeting rooms and guest area you can use the Wi-Fi access free of charge.
There are additional conference rooms in our hall (Herrensaal), which is usable as a big room for up to 120 guests, or we can split it into 2 smaller rooms. Projectors and screens are permanently installed in those rooms, too.
After work, we offer you a tour in our brewery, followed by beer tasting and an exclusive "beer-menu". In a relaxed atmosphere you can reflect the day, exchange ideas and have good conversations with your colleagues.
We are glad to send you our conference folder with various conference packages.
For inquiries, please contact our service team Mail: info@brauereigasthof-autenried.de Phone: +49 8223 968440 Mail: info@brauereigasthof-autenried.deinfo@brauereigasthof-autenried.de